---
9 Cruise Ships Scheduled in October
The sun kissed shores of Aruba is expected to receive 9 cruise ships for October 2021. 
Yes – 9 cruise ships are scheduled to dock in Oranjestad.
This is a boost for the islands economy after the pandemic.
The number of ships that visit Aruba is steadily growing each month since cruise tourism reopened in June 2021.
Three additional ships have requested to dock on the island compared to last month (6 ships in September 2021).
Here's a list popular cruise lines to visit Aruba:
Celebrity Cruises

Royal Caribbean Cruise Lines

Carnival Cruise Lines
Below you will find the list of cruise ships in October 2021, including arrival dates, estimated arrival hour and departure time:
---
Note that the cruise schedule is subject to change without prior notice. According to the Tourism Minister – It's been a good year for cruise tourism in Aruba, and the future seems bright – as there are 18 more cruise calls scheduled for the remainder of 2021.
---
---
KLM Increases Operation With 15 Flights
The Royal Dutch airline KLM is adjusting its flights schedules to Aruba with 15 additional flights.
This new flights are scheduled between December 15, 2021 – January 14, 2022.
It's great news for European travelers who are looking to escape the winter season.
KLM will operate the additional flights with their Airbus A330.
The airbus has a capacity of 268 seats – this means an additional 4020 visitors – out of Europe during the islands high tourism season.
---
For years, KLM has had close ties with Aruba.
As the island continues to attract new visitors, KLM is certainly onboard by serving the demand of travelers from Europe.
The increase of flight reflects KLM's firm belief that Aruba is one of the best destinations in the Caribbean.
According to the Tourism Minister, this year's high season is set to surpass the successful tourism year in 2019.
---
Related Article – The New Food & Beverage Spots in Aruba
---
$100.000 Cash Giveaway at The Ritz Carlton Casino
The casino at Ritz Carlton is giving away $100.000 cash!
That's more than enough money to keep coming to Aruba for a lifetime.
Everyone that visits and plays at the casino has a chance win $100.000
The cash giveaway started on October 1 and it ends December 30, 2021.
Maybe you're going to be $100.000 richer in 2022, while vacationing in Aruba…
---
How do you participate in the cash giveaway?
All you have to do is register as a new member of The Casino's VIP club – it's completely free –  a valid ID is required.
Only existing members, and newly registered members are eligible for the grand prize.
You're missing out if you play at the casino without a VIP membership card.
How do you win?
You have to accumulate raffle tickets.
Slot players get 1 raffle ticket for every 80 points.
Table players earn 1 raffle ticket with very $40 theoretical wins.
Playing at the casino is not the only way to win the $100.000 cash prize – you can also eat your way to riches – at Casa Nonna or BLT Steak, two dining spots at the Ritz-Carlton.
A raffle ticket is awarded with every dinner purchase.
In order to redeem your raffle ticket, present the restaurant voucher together with the dinner receipt at the Casino VIP desk on the same night of the dinner.
The Casino will select 20 finalists to win a total of $100.000 in cash prizes on December 30, 2021.

---
Related Article – The Brownstone "Ribs & Seafood" Restaurant Review
---
Planting New Trees For Aruba's Future Generations
Aruba's National Park – Arikok – started a movement to plant new trees on the parks land. 
The goal is to restore the biodiversity of native plants.
As the newly small plants grow, they become a valuable resource for wildlife in the park.
Restoring the biodiversity of native plant species is one of the many ways to combat and protect the islands environment against the effects of climate change, according to the park rangers.
---
A group of local volunteers and park rangers planted trees on September 25 – 26, 2021. 
Together they managed to plant 9 different native tree species, ranging from the most extinct trees and important ecological functions.
This includes but not limited to local trees species such as: Supi, Asufro and Pereskia Guamacho.
Over 100 mangrove trees (two different species – mangel preto and mangel blanco) were also planted on the beach strip near the military base in Savaneta.
---
---
100 Days Inside Old Phosphate Mine in Seroe Colorado
Local Aruban better known as – Heintje Ras – will spend 100 days in a phosphate mine located in San Nicolas.
His goal is to raise $600.000 to expand his current museum – Museum of Antiqueness – in Aruba.
The antiqueness museum is currently located at his home, but he wants to build a mega museum.
A large museum where he can display over 7.000 antique Aruban items dating back to the 1600's. 
These include tools, radio's, instruments, paintings, sewing machines, furniture, pots and pans. 
Heintje's 100 day challenge started on October 2, 2021 until January 9, 2022. 
He's been preparing for this day for over a year.
The mines are located over 6 meters underground in Seroe Colorado.
Back in the 1880's they used to mine phosphate here.
Aruban Phosphate Company was the local operator – it had around 300 workers – who mined and exported over 446.445 tons of phosphate during the company's operation.
If Heintje completes 100 days in the mines, he will automatically be inducted into the Guinness Book of Records. 
A Judge of the Guinness Book of Records will be on the island to monitor his progress until the mission is completed. 
---
---
Self Test Kit Soon Available in Aruba
Self test kits are soon going to be available at the pharmacies on the island
The Department of Public Health approved self test kits after the demand for alternative test solutions by the private and commercial sector.
According to the Department of Public Health, the test will be available before the end of October 2021.
It's not sure which brand of self help test kits will be available to the public as of yet.
---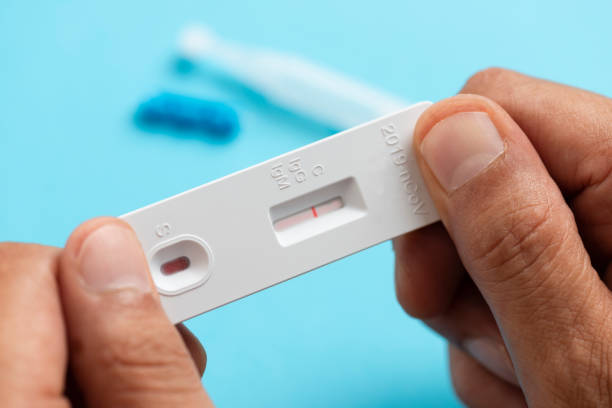 ---
Self help test kits are not a substitute for the current policy of the Department of Public Health, but another method to help aid the primary strategy to test suspicious corona cases on the island. 
An important factor to consider when using self test kits – the result of the test kits are not the official diagnosis, unless verified at an accredited lab – if you are using it to test before flying.
Self-help test kits only benefit locals and visitors as far as screening, detecting infections with light or no symptoms and stopping the spread of coronavirus.
---
---
Join Vacations By Aruba Private Facebook Group
Join our Facebook group "Vacations By Aruba" to get inside information & advice from travelers who also know Aruba.
Click here to gain access to our private Facebook Group.
---
Sign Up For Our Free Weekly Newsletter
Join our email list if you want to stay up to date with everything that is happening in Aruba.
I will email you once a week, every Sunday, with the recent tourism updates in Aruba, for free!
Type your email in the opt-in form below to register.
---
---
https://www.vacationsbyaruba.com/wp-content/uploads/2017/04/featured-image-latest-news-of-aruba.jpg
381
678
Jorge
https://www.vacationsbyaruba.com/wp-content/uploads/2019/09/vacations-by-aruba-logo.png
Jorge
2021-10-03 12:25:09
2023-07-14 05:37:54
6 Local News Stories Expected to Boost Tourism & Plan For Aruba's Future Generations